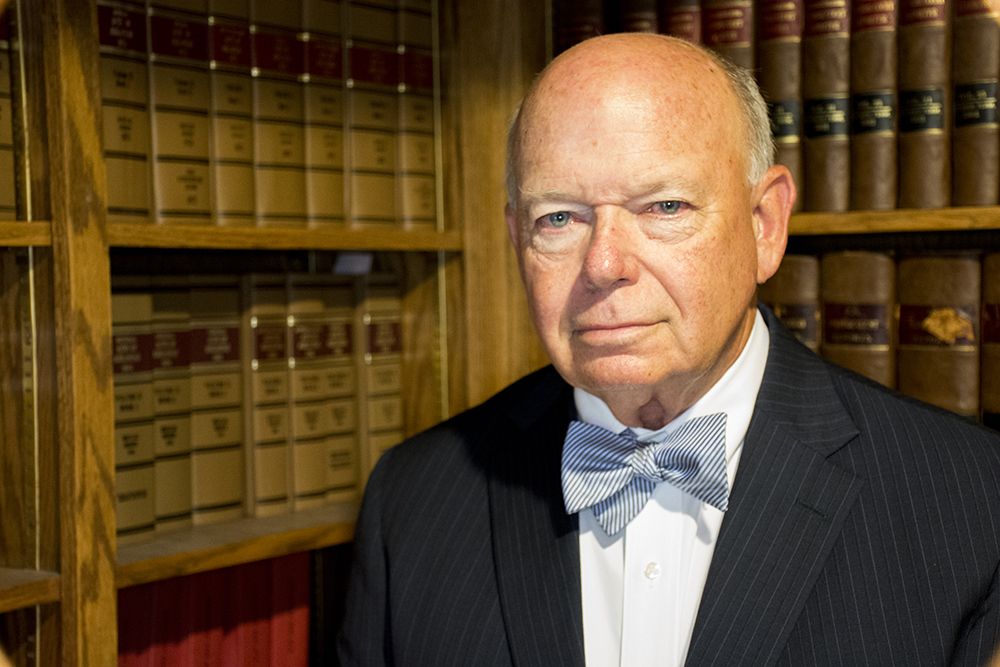 This email address is being protected from spambots. You need JavaScript enabled to view it.
Thomas A. Daily practices primarily in the area of oil, gas and mineral law, including title examination, administrative proceedings and mineral litigation. He is also an adjunct professor of law at the University of Arkansas School of Law, teaching classes titled "Oil and Gas Regulation and Agreements" and "Oil and Gas Title Examination." 

Mr. Daily is a graduate of the University of the South (B.A.) and the University of Arkansas (J.D., summa cum laude). He is a past President of the Arkansas Bar Association (2003-2004), having previously served as a member of its House of Delegates and Board of Governors, as well as chairman of the Association's Natural Resource Law Section. He is also a member of the Sebastian County and American Bar Associations and is a Fellow of both the American Bar Foundation and the Arkansas Bar Foundation and is currently the vice president of the latter foundation. He is a member of the Arkansas Supreme Court's Professional Practicum Committee. He is listed in Best Lawyers in America; Best Lawyers in Arkansas and Mid-South Super Lawyers. 

Mr. Daily is co-author of Well, Now, Ain't That Just Fugacious: A Basic Primer on Arkansas Oil and Gas Law, 29 U. Ark Little Rock L. Rev. 211, and is author of Lawyering the Fayetteville Shale Play—Welcome to My World, 44 Ark. Lawyer No. 2, 11. He is a co-author of the American Association of Petroleum Landmen's Eighteen State Comparison of Oil and Gas Laws and is the Arkansas reporter for the Annual Survey of Law by the American Bar Association's Section of Natural Resources, Energy and Environmental Law and the Rocky Mountain Mineral Law Foundation Newsletter. He recently served as a member of the task force which drafted the American Association of Petroleum Landmen Form 610-2015 Model Form Operating Agreement. 

Mr. Daily is a frequent presenter of continuing legal education programs on mineral law subjects. He has presented several papers to the Arkansas Natural Resource Law Institute. He has often before served as chairman of that institute and is a recipient of its award for distinguished service.
Daily & Woods, P.L.L.C.
58 South 6th Street
Fort Smith, AR 72902
(479) 782-0361