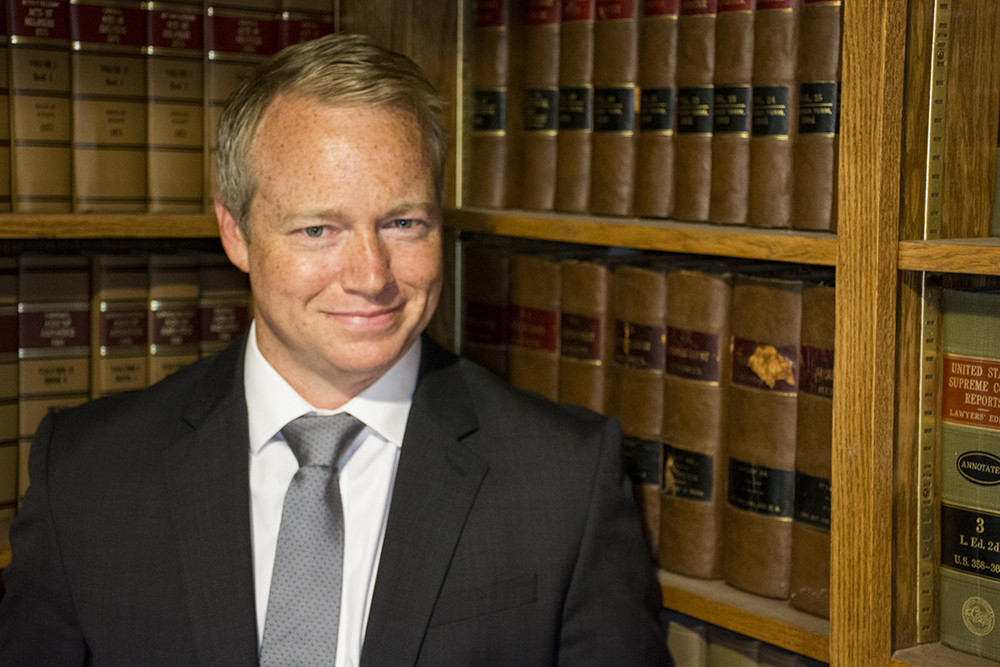 This email address is being protected from spambots. You need JavaScript enabled to view it.
C. Michael Daily is a member of the Fort Smith, Arkansas, firm, Daily & Woods, PLLC. He practices primarily in the area of oil, gas and mineral law, including title examination and mineral litigation. He also practices in the area of estate planning, contract law, business law, real estate law, and collection law. 

Mr. Daily is a graduate of Hendrix College (B.A.) and The University of Arkansas at Little Rock (M.B.A. and J.D.). He is a member of the Sebastian County, Arkansas and Oklahoma Bar Associations and is a Fellow of the Arkansas Bar Foundation. Mr. Daily is an editor of The Arkansas Real Estate Review and member of the Marketable Title Standards Committee. 

Mr. Daily is licensed to practice in four mineral producing jurisdictions: Arkansas, Oklahoma, North Dakota, and Wyoming. He has also served as an adjunct professor at The University of Arkansas, Fort Smith and Pulaski Technical College, in Little Rock, Arkansas, teaching courses in real estate law, commercial law, civil litigation, and natural resource law. 

Mr. Daily is a frequent presenter of continuing legal education programs on natural resource law subjects, having presented papers to the Arkansas Natural Resources Law Institute, The Fort Smith Association of Professional Landmen, and The Arkansas Bar Association's Annual and Mid-Year Meetings. He has been chosen to present at the Arkansas Bar Association's Best of CLE. 

Mr. Daily is an avid runner and former college soccer player. He holds a national coaching certification.
If you would like to contact Mr. Daily about a legal issue, have a question that requires the advice of a property, and oil and gas lawyer, you can contact him by email at This email address is being protected from spambots. You need JavaScript enabled to view it., or by calling the Daily & Woods office at 479-242-3953. You can follow Mr. Daily on Twitter and Linkedin.
Daily & Woods, P.L.L.C.
58 South 6th Street
Fort Smith, AR 72902
(479) 782-0361